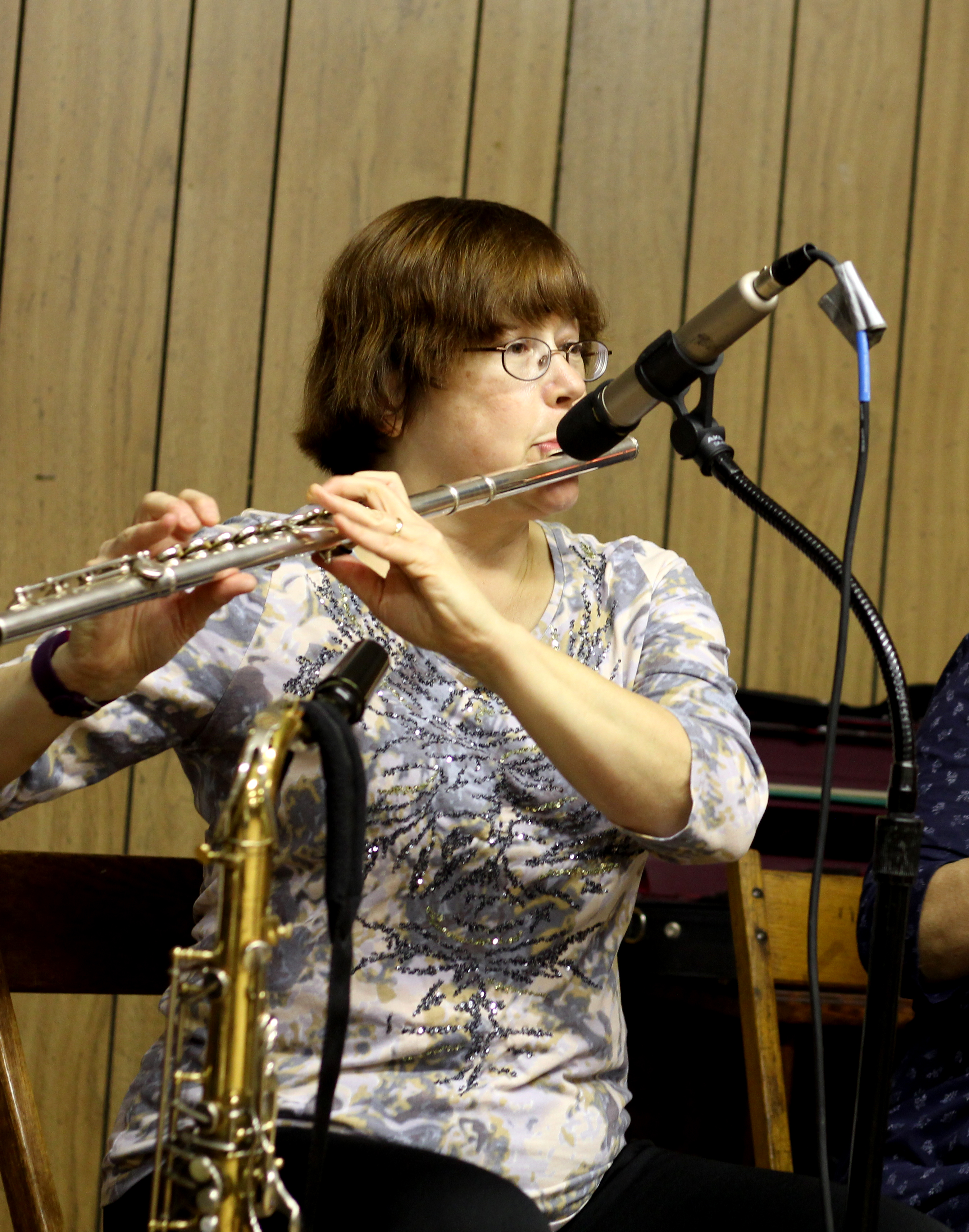 Julie's biography
A bit about myself as a musician - I began playing flute when I was 10, and have been playing ever since. I played in high school and college symphonic bands, as well as with the Danbury Community Orchestra. I started playing saxophone during my high school stage band days - I currently play soprano, alto and tenor sax in various settings. I also play violin/fiddle, clarinet and ukulele.

I am a founding member of and play with the contra dance bands Wry Bred and The Reel Thing. With these bands, I have played at the major Connecticut contra dances including the HCD dance in Wethersfield, the NHCD dance in Branford, the Quiet Corner Contra Dance in Coventry, the Round Hill dance in Stamford, the Mystic contra dance, the Stafford dance, and the former Danbury dance. Wry Bred also plays for other major contra dances throughout the Northeast, including Swingin' Tern in East Hanover, New Jersey, the Hudson Valley contra dance in Poughkeepsie, New York, and the East Bay contra dance in Warren, Rhode Island, along with a number of private events throughout the area. Wry Bred did a tour to Tennessee and North Carolina with caller Bill Fischer in February, 2011, where we played for contra dances with the Jonesborough, Asheville, Winston-Salem, Charlotte and Durham contra dance communities. The Reel Thing also plays for family and community barn dances, and costumed, colonial reenactment events such as balls.

I have been a guest musician with the contra dance bands Jane's Gang and Out on a Whim at other contra dances and events, and at the Old Songs and Philadelphia Folk Festivals and HOTAFest, where, as a member of Groovemama, I taught young musicians to play traditional music as part of the Great Groove Band.

I also perform on flute and vocals with the folk trio Chicks 'n Sync. We have performed at area restaurants and coffeehouses, have also been featured at the Greater Danbury Irish Cultural Center, and have also played for contra dances in Coventry, Mystic and Wethersfield.

Most recently, I have been playing and singing with Nancy Northrop as Nan and Julie, providing music at area assisted living centers and adult day care facilities. I also have performed in this capacity with Sal Salgado and friends. I sing in a duo Fluke, which is Wendy Matthews on vocals and ukulele, and me on vocals and flute - we sing swing tunes and standards. And I also perform at area restaurants, clubs and private events with Rio Soren and his UBC, where I sing and play my flute and tenor sax with singer and guitarist Rio (Sam Sorrentino) and other musicians depending on the venue.

I perform on a regular basis with other area musicians in the greater Danbury, CT area, including being a part of the renowned Fiddlers Brawl. I recently retired from being the concert band and guitar ensemble director at Immaculate High School in Danbury.

For my videos with my bands and with my students at Immaculate High School, please visit my YouTube page!